What is a Dental Implant?
Implants are a tooth replacement option that involves placing a new "root" into the bone of your jaw. Once this titanium "root" has fused with your bone it can be used to support a crown, bridge or denture. These implants can also be used to replace partials and other forms of dentures. The success rate for dental implants are extremely high and is due in part to the fact that root-form implants are made of a biocompatible material, titanium. Because titanium is accepted so well by the human body, it is also used for orthopedic implants, such as hip and knee replacements. Dental Implants have now become the standard for replacing older dentistry and missing teeth because they look and feel like your natural teeth and have a higher success rate than all other forms of tooth replacement. The initial cost is generally higher for an implant over other forms of tooth replacement, but the long term benefits easily outweigh the difference in additional cost. An investment in implant dentistry is an investment in overall health, appearance and well being, as it involves preserving the integrity of facial structures, as well as replacing missing teeth.
Am I a candidate for dental implant treatment?
If you are missing one or more teeth and in general good health, you are a candidate for dental implant treatment. There are a few qualifying factors that need to be addressed:
Quality and quantity of available bone for implant placement.
Uncontrollable diabetes or other medical conditions.
Overall, there are very few conditions that would keep someone from having implant treatment. Even people who have lost a significant amount of bone can qualify for dental implant treatment; although, an additional procedure(s) to add bone or to create new bone may be necessary. Advances in this type of treatment have made it possible for most people who would not previously have been considered candidates to have successful implant treatment.
Is my age a factor for dental implant treatment?
Providing your overall health is good, there is really no age restriction. The desire to improve your quality of life is frankly a more important consideration than age. It is not unusual for people with dentures to upgrade to implant supported dentures. It provides a renewed self-confidence in their smile and speech and also provides renewed chewing stability, plus brings back foods into their life that were once off limit.
Single Tooth Implants
Do you have missing teeth? It is critically important to replace missing teeth. Eating and chewing with missing teeth can sabotage your bite and lead to incessant discomfort. Missing teeth can give rise to a mouth rearrangement that often results in facial changes that look decrepit.
A single tooth implant procedure may be done if a tooth has been extracted or is missing. A titanium implant base is placed into the jawbone to resemble the tooth root. We allow a period of time for the jawbone to heal over the implant base before fitting for a crown.
Next, an abutment is screwed into the base of the implant to allow for a crown to be fitted on top. Finally, a custom fabricated crown is placed over the abutment to function like a real tooth.
Multiple Tooth Implants
Multiple tooth implants may be placed if you need or desire to permanently replace an extracted or lost tooth. Titanium implant bases are placed into the jawbone to replace the job of the tooth roots. We allow a period of time to allow for the jawbone to heal over the bases before fitting for a crown. Next, abutments are screwed into the bases of the implants to allow crowns to be attached. Finally, custom fabricated crowns are placed over the abutments and will function like a real tooth.
Implant Supported Dentures
This implant technique, is the optimal solution for those who have lost or are about to lose all of their upper and/or lower teeth. It's a procedure that comes closest to having a new set of permanent teeth.
Astra Tech Implants
To put it simply, with the ASTRA TECH Implant System esthetics are integrated into the implant system design. We work together with nature in supporting the natural healing process instead of interfering with it.
Straumann Dental Implants
The decision to replace missing teeth with dental implants is an excellent investment in your oral health and appearance. Dental implants are now the standard of care for missing teeth. Better than crown and bridge, they look, feel and function like natural teeth. They help prevent bone loss caused by a missing tooth root and do not require the adjacent teeth to be ground down.
Long-term research has shown that Straumann implants have a high success rate. Straumann values quality and reliability, and Straumann implants are backed by over 30 years of scientific evidence.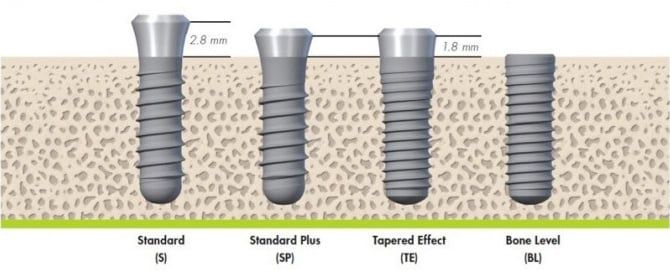 Nobel Biocare - Dental Implants
For more than thirty years, Nobel Biocare dental implants have been produced from chemically unchanged variants of commercially pure titanium. They are cold-worked for exceptional strength and durability, and all feature TiUnite, our proprietary surface that produces benefits in implant stability and bone formation.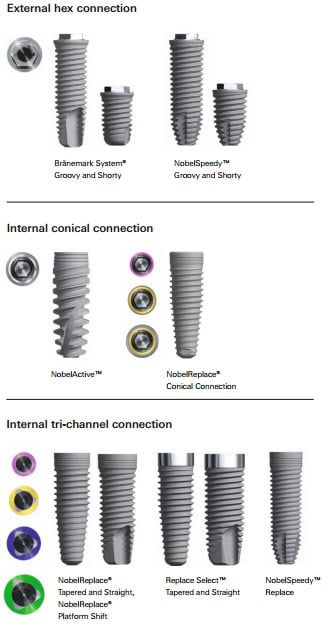 Implant Alternatives
Before making the decision in going the implant route, ask yourself if there is another option. We offer many different implant alternatives.
The different alternative options to implants that we provide are:
Tooth Supported Bridge
Removable Partial Denture
No Treatment
A Beautiful Smile Is
Waiting For You!
Do you need dental work done? Requesting an appointment is available online 24/7 and is as simple as submitting a simple form.
Online Appointment Request
We offer both single-visit teeth whitening and take-home teeth whitening kits to brighten stained, discolored, or dull looking teeth.
925-602-9777