Anne-Lise Fink, D.D.S.
Dr. Fink is a general dentist with emphasis on cosmetic and preventive dentistry.
She was born in Denmark and immigrated to the US with her parents when she was five years old. She grew up in Walnut Creek and graduated from Del Valle High School. Following a summer internship at her family dental office, she decided to pursue a career in dentistry.
After attending the University of California at Berkeley, she entered and graduated from the Diablo Valley College Dental Hygiene Program. She was a dental hygienist for 14 years and then went to obtain her doctorate at the UCSF School of Dentistry, where she currently volunteers as a clinical instructor.
She lives just minutes from the office with her husband Daniel and is an active member of her community. Her comfort and caring ways will guide you through a tranquil and pleasant dental experience.
Professional Affiliations:
American Dental Association
California Dental Association
Contra Costa Dental Society
Member of the Contra Costa Women Dental Study Group
Xi Psi Phi Dental Fraternity
Member of International Team for Implantology
Nobel Biocare Practitioner
Volunteer Associate Clinical Instructor at UCSF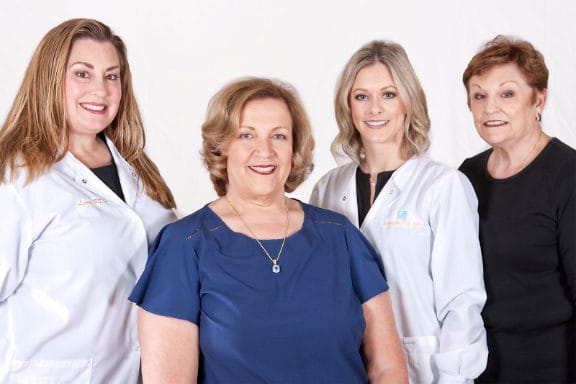 Tara - RDA
Tara is a fully trained Registered Dental Assistant with a BA degree in Psychology from Cal State University East Bay. With this knowledge and her great technical skills, she will ease you through a pleasant and comfortable dental experience.
Lindsay - Office Manager
Lindsay has over 30 years experience in both clinical and front office aspects. Your experience in our office is to be easy and pleasant, as she assists you with scheduling, handling insurance questions and financial arrangements.
Lynn - RDH
Sammy - Therapy Dog
Sammy is a fully licensed emotional support dog who aids in reducing anxiety and will make your dental experience FUN!! Come and meet him!!
It has been ruff. Sammy is so popular the pup-arazzi are constantly hounding him for photos. It is a-paw-ling, but Sammy is quick to fur-give.
In an effort to help our patients fulfill their dental needs both physically and financially, we will assist you in reaching a comfortable financial solution that will fit your situation and financial budget. Please bring your insurance card with you to your first visit. We accept many forms of payment, including cash and most major credit cards.
Dental Insurance
Your dental insurance is a product designed by your employer. Your benefits are dictated by the choices your employer made within the cost of the coverage. We will do everything possible to maximize your insurance utilization; however, please do not let the lack of benefits dictate your desired or necessary treatment.
Dental insurance coverage depends on the individual policy. The insurance companies determine the specific restrictions and limitations for each plan. Because most plans are only intended to cover basic treatment, there is an annual maximum allowable benefit of $1000.00 on most plans.
We are a contracted provider with Delta Dental and United Concordia fee for service as well as United Concordia Elite provider for Chevron and Cigna PPO. As a courtesy to our patients, we can assist you with filing a claim with any company. We make every effort to help you maximize your coverage and increase your reimbursement. Charges for treatment are determined and discussed at your consultation appointment before treatment is started. We make every effort to make our services fully available to our patients.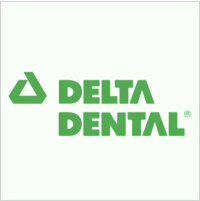 We can assist you with filing a claim with any dental insurance company.
Looking for a Dentist that takes Cigna? We are a contracted provider.
Looking for a Dentist that takes United Concordia Dental? We are an Elite provider for Chevron and Cigna PPO.
Looking for a Dentist that takes Delta Dental? We are a contracted provider.
Flexible Payment Program (CareCredit)
Our practice also offers a flexible payment program called CareCredit.
With CareCredit you can:
start treatment immediately
enjoy lower monthly payments
finance up to 100% of your treatment plan
have a choice of several payment plans
pay no annual fee
pay no upfront cost
CareCredit offers a comprehensive range of payment plans designed to help you fit dentistry into your budget. CareCredit is a revolving line of credit that can be used by the whole family for ongoing treatment without having to reapply.
Cancellation Policy
If you are unable to keep an appointment, we ask that you kindly provide us with at least 24 hours notice. We ask for this advance notice so that we can offer this appointment to another patient. A fee may be charged if a patient does not show up for an appointment without sufficient notice.
A Beautiful Smile Is
Waiting For You!
Do you need dental work done? Requesting an appointment is available online 24/7 and is as simple as submitting a simple form.
Online Appointment Request
We offer both single-visit teeth whitening and take-home teeth whitening kits to brighten stained, discolored, or dull looking teeth.
925-602-9777