Family Dentistry Committed to Provide Comfortable and Personalized Care
Welcome!
Dr. Fink and the team are committed to providing you with comfortable and personalized dental care. It is our highest priority to provide you with a thorough understanding of your oral health needs and developing a lifetime plan to maintaining a bright and radiant smile. We do this in a caring and comfortable environment.
During dental checkups, we'll provide a thorough dental exam and cleaning and use a few more tools you probably don't have at your home for your routine cleanings.
Dr. Fink takes pride in providing COMFORTABLE dental services to our patients by using high-tech dental equipment. Restoring your smile is easier than ever in our dental office!
Cosmetic dentistry has come a long way and today, is very affordable thanks to advances in both technology and dental techniques BOTH of which Dr. Fink brings to each and every patient.
In-House Dental Plan!
Our practice is now offering an In-House Dental Plan. Check it out today and see if is right for you!
Take our office tour: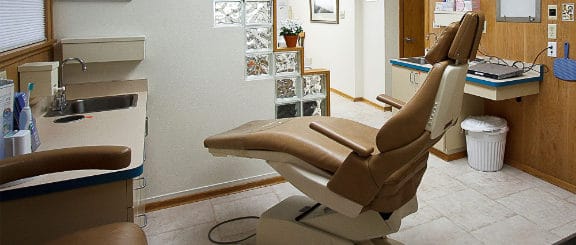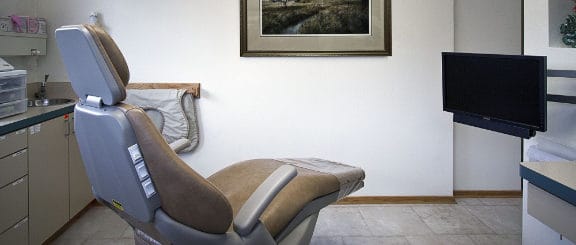 Sleep Apnea & Snoring
Having Trouble Sleeping?
Dr. Fink works with a sleep apnea company who will provide the necessary equipment to obtain a sleep study in the comfort of your own bed. Obstructive Sleep Apnea is very common and if left untreated can cause individuals to stop breathing during their sleep for a minute or more. Each time this happens the brain will wake a person up for a moment in order to get them breathing again, which results in sleep being interrupted frequently and leaving the individual tired throughout the day.
If your bed partner notices that you snore or gasp for air regularly while sleeping, you may have Obstructive Sleep Apnea (OSA). Not everyone who snores has OSA, however everyone who has OSA does snore. OSA is a condition in which people stop breathing for short periods, several times if not hundreds of times per night. Undetected sleep apnea is serious and can lead to obesity, diabetes, high blood pressure, heart attack, stroke and even death. Severe Obstructive Sleep Apnea can take 10 to 15 years off one's life.
If you have any questions about how we can help you solve your sleep apnea or snoring problems like many of our other patients, please contact us today, or visit our promotions section.
Our Mission
To provide quality dental care to our community at large through education and high quality care. To demonstrate excellence, trust and caring to all we meet. To practice the "golden rule" and provide a friendly environment for our patients and staff.
Reviews
"The dental care services at Anne-Lise Fink DDS is always of the highest quality. Their attention to every detail and thoroughness leaves a lasting impression. I highly recommend their dental care."
Bruce - Martinez, CA
"I have been a patient of Dr. Fink's for number of years. The staff is always friendly, prompt and professional. I feel my dental care is excellent and would happily recommend Dr. Fink and team."
Rebecca - Concord, CA